Water-meter shafts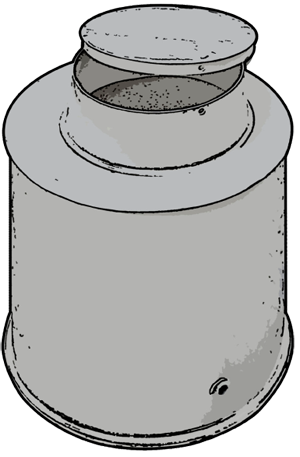 Water shafts are used for installation of water meters, flow measurement devices, or other similar technologies.
Technologies are used mainly to measure the flow of drinking water for family houses, cottages and other buildings, or completion of wells. Plastic water shafts are reliable, efficient and cost-effective alternative to concrete shafts.
Shafts are used as terminal, running and cornering for mounting one or more pieces of water meters for water hook-ups.
Water shafts are usually cylindrical and are imbedded into the ground (below ground level, outside the main road) - a typical location is in front garden, adjacent verdure, etc.
Application and description
Water shafts are manufactured by welding structural components and boards of polypropylene.This material is stable, extremely chemically and agressive effects of water resistant.Water shafts are equipped with transient parts which are fitted to watertight connection of the pipe. To be easily accessible when checking the water-meter they can be equipped with plastic riser lines. Thanks to its light weight, the installation is easy and does not require a mechanical device. Water shafts do not require any maintenance due to their features. Long-life of the plastic is estimated to be several generations. Long-life of the water-meter shafts can be longer when imbedded carefully.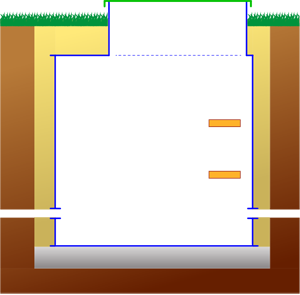 Inlet and outlet of the water pipes, internal diameter, direction and number of transient parts can be easily fitted according to your requirements. We can also customize the shape and size of the tank or entry to the watermeter shaft.
The main advantages
• final design including lockable cover
• simple treatment according to customer requirements
• low construction costs
• small size, low weight
• easy handling and installation
• guaranteed watertightness including connection pipes
• unlimited lifetime
• placing in case of high ground water
The parameters most commonly
used material

Value

Modulus of elasticity in a move
min. 800 MPa
Strength at balk of the glide
min. 20 MPa
Proportional elongation at break
min. 5%
Flexural strength
min. 26 MPa
Density
900 kg.m³
Vicat heat resistance
152 °C
Melting point
161 °C
Charpy notched impact
6,4 kJ.m²
Production and assembly
Water-meter shafts are manufactured by centering or welding of extruded polypropylene boards PP. Ground plan, useful volume of the tank, the location and diameter of the inlet pipe are variable according to customer requirements.
Water-meter shaft is being closed according to customer requirements. The ceilings of the tanks are impassable, so it is necessary to place them where vehicles are not expected. When requesting the passing ceiling, the tank is closed by the cover, which is embeded in a special concrete plates. Cover and concrete board is selected according to the operating conditions and are shown in the design documents.
Storage and Handling
Storage of inlet components and semi-finished products for the tanks is carried out according to the instructions of subcontractors, so there is no change in the features of the material. Storage of the finished tanks should not cause the demage of the tanks(especially with temperatures around freezing point)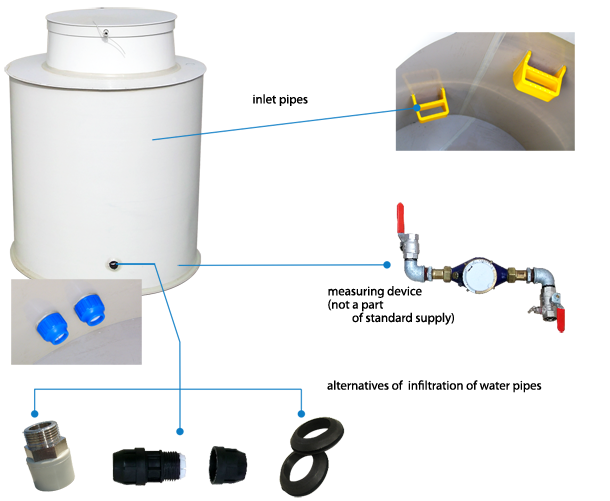 Recommendations for placing

Water-meter shaft is placed on a horizontal concrete board. After connecting the water connection, covering with the soil is made, then sand-cement mixture in a ratio of 7: 1, or concrete mixture according to local conditions and the type of water-meter shaft.

Landscaping shall be carried out up to the inlet. In case of imbedding shaft in places with surface stress is necessary to supplement the construction with concrete rim, which will be installed by the relevant structural elements considering the level of exposure, including iron covers. In the case of extremely high ground water level, the shaft must be properly concreted and other special measurements must be made, including reinforcement on the basis of structural calculations